Imprint
THE LEONIE STORE
c/o Leonie von Hase
Barkauer Strasse 121
24145 Kiel
Deutschland

E-Mail: hello@theleoniestore.com

Platform of the EU Commission for online dispute resolution: https://ec.europa.eu/odr

We are neither obliged nor willing to participate in a dispute resolution procedure before a consumer arbitration board.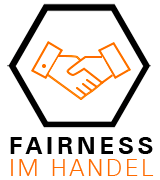 Member of the initiative
 "Fairness im Handel".
Further information: 
https://www.fairness-im-handel.de
Responsible person in the sense of § 55 para. 2 RStV:
Barkauer Strasse 121
24145 Kiel
Deutschland / GERMANY.